Return to Headlines
October 20, Grade Update in Synergy
October 21, 7:00 PM NW Anxiety Parent Presentation
October 30, ASB Costume Drive Through for Pacers - 11:45 - 12:45
October 31, ASB Halloween Drive Thru Kids Carnival - 12:00 to 3:00
The Student Equity Council is meeting every week at 12 on Wednesdays. Please join us if you are interested in social justice, activism and addressing inequities in the Lakeridge Community. You can email Ms. Brunson at Brunsonm@loswego.k12.or. us for the Zoom link.
Lakeridge High School Interact, a Lake Oswego Rotary sponsored service club, run by Lakeridge students, is offering Elementary school tutoring.

We know there are always some young learners who struggle with classwork, so we would like to provide our assistance. We are offering free virtual tutoring sessions for elementary students grades 2-5. This includes help with homework, study tips, and general questions. The sessions will take place Tuesdays after school (4pm-6pm) on zoom from October 20th through the end of November. If you are interested, please fill out the attached form and a club member will contact you with more information. Any questions can be directed to the Interact Club email: lointeractclub@gmail.com

Tutoring Session Form: https://forms.gle/EZCKFpBYWF2Nq8Hm9

If you are a student at Lakeridge or Lake Oswego High interested in helping out with tutoring, please contact via email.
Congrautulation Future Financial Planner and Girl Scout Gold Award Winner Maya Parise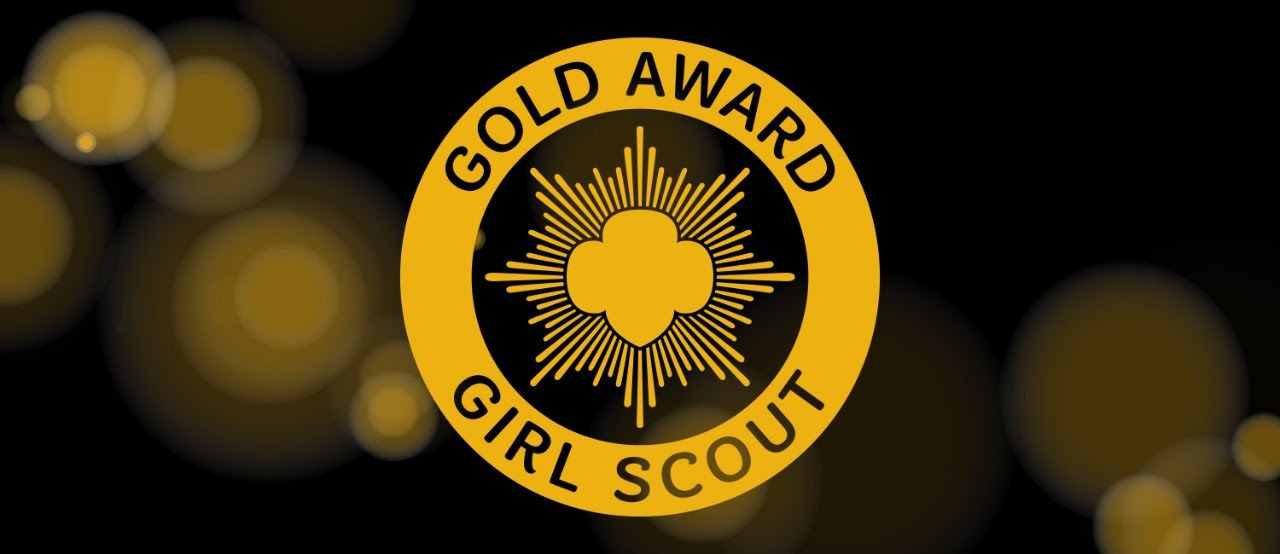 Our Lakeridge Senior student Maya Parise has created a financial advice website for teens and beyond called greenforteens.com with the support of some other Lakeridge students and Mr. Van Kaupp as her advisor. She was inspired to educate and inform more teens about financial awareness, preparedness and independence after taking a finance management elective at Lakeridge. Her GreenforTeen$ project took her more than 80 hours of work and represents her Girl Scout Gold Award. She collaborated with a financial planner, Wells Fargo bank as well Officer Euscher and Officer Sheldon and thanks all of them for their support on the website. Her accompanying printed booklet will be available in the Lakeridge library as well as Mr. Van Kaupp's classroom. Please visit greenforteens.com and leave comments.
Parent Presentation from NW Anxiety
October 21, 2020 at 7:00

Empathy: How to use it & why it's this year's most important assignment

Kevin Ashworth, from NW Anxiety Institute, discusses the role of empathy when communicating with young people and its importance in helping children build tolerance to uncertainty and experiences of feeling capable. This presentation will provide practical strategies for talking with young people about uncontrollable situations and offer ways parents can model calmness even when being overwhelmed. Lastly, time will be given for an interactive Q&A so please come prepared with questions!

Join Zoom Meeting
ID: 84382376521
Password: 426309
Planned Trips While Still Participating in Distance Learning
If you are planning to be away from home for a short period of time and your student will be accessing their classes from another location or time zone, please let the teachers know in a timely way before your trip. Distance Learning can happen from any location however, students still need to attend class during the scheduled class time and complete assignments by the scheduled due dates. Thank you for your help in this area.
Calling all Pacer Fans,

Are you passionate about athletics? Consider becoming part of the Pacer Athletic Club. We meet monthly on Tuesday evenings over Zoom. The following positions are currently open...

Membership
Banner Management
Social Media

Have questions? Email for more information: pacerboosterclub@gmail.com

Interested in becoming a member of the Pacer Athletic Club? Join today! Visit our website to learn more!
The United States Senate Youth Program, funded by the William Randolph Hearst Foundation and endorsed by the U.S. Senate, is a once-in-a-lifetime experience for high school students interested in pursuing careers in public service, history, or political science.
For the 2020-21 school year, two Oregon delegates will receive a $10,000 college scholarship for undergraduate studies and participate in an online Washington Week experience, March 14-18, 2021. Though virtual, Washington Week will be a fully immersive learning experience incorporating the key elements of Washington Week. Students will be given many opportunities to interact virtually with their peers from across the nation, be offered a premier leadership experience, and learn about government from a perspective few people ever get to see. Two Oregon alternates and up to two additional finalists will also receive a $200 cash award.
All high school juniors and seniors must be nominated by their high school principal. Nominated students must be active in elected or appointed leadership positions that relate to government, public affairs, education and/or community service.
Student leadership positions held during the 2019 – 2020 academic year will be allowed to qualify students for 2021 if they are unable to hold the usual USSYP qualifying positions for the current academic year due to disruption caused by the COVID-19 pandemic.
The state application will be available on Oregon's U.S. Senate Youth Program webpage next month and will be due to the Oregon Department of Education by Friday, January 8, 2021. Please review Oregon's process requirements for additional details or contact Jenni Knaus at 503-947-5860.
Please email Ms. Fisher by Friday, October 23rd, if you meet the requirements to be nominated and are interested in potentially being one of the nominees from our school.
Lakeridge Counseling Department Welcomes Hannah Roth
Hannah Roth will be working as the counselor for students in the Alpha A - Di through December and then will continue working with all students until the end of the year. Hannah grew up in Silverton, Oregon. After graduating high school, she moved to California & earned her undergraduate degree in anthropology and went on to get her counseling degree from George Fox.
Hannah has worked for Salem/Keizer and Portland Public schools and is passionate about education, mental health, and social justice. In her spare time she enjoys rock climbing, reading, eating pasta, and watching videos of corgis. Welcome to our Pacer Family Hannah!!
October is Dyslexia Awareness Month
Userway is Lake Oswego School District's primary accessibility tool. When you see this graphic (or "widget") on our district webpages, click on it to view a variety of accessibility tools, e.g., keyboard navigation, screen reader, pause animations, text spacing or color options. You can add this tool to your own computer at WCAG 2.1 AA Website Accessibility - Accessible Websites with UserWay | UserWay. Userway does not store information on users and is COPPA, FERPA, HIPAA, GDPR and ADA compliant.
Assistive Technology … Did you know?
Technology is changing and improving the school experience for students with dyslexia. Text-to-speech and speech-to-text software, calculators, and note-taking apps are common examples of "assistive technology". Many of us enjoy audiobooks for pleasure reading, but audiobooks also can serve as a vital piece of assistive technology for those with learning differences such as dyslexia.

With audiobooks everyone can acquire new vocabulary, expand their knowledge and love of books, and enjoy complex or intriguing storylines. Because dyslexics have great listening comprehension, audiobooks enable independent access to school curriculum through "ear-reading" of complex or voluminous textbooks and novels.
The Lake Oswego Public Library has many audiobook services here:
E-books and Streaming
LOSD assistive technology and audiobook resource information can be found here:
LOSD Audiobooks & Read-Aloud Tools
If you have questions or concerns regarding your child's learning, please contact the school principal and/or literacy specialist. Another great parent resource would be to contact your school's Student Services Parent Advisory Committee (SSPAC) representative. Please see here to learn how to contact your school representative.
Tech Info Sessions
Our LOSD Logic Team focused on the basic "how tos'' for getting started with distance learning. Feel free to check out the recordings and presentations posted on the district site under Resources/Technology for Families.
If things go Wrong!! Tech Support Ticket
A majority of concerns can be resolved by submitting a Tech Support ticket -- the link is on all school and the district homepages for easy access to getting help with passwords, log-ins, hardware fixes, etc.
Hello Senior Families! We are asking any able Senior Family to please donate to the Class of 2021 Fundraiser for Graduation! For more information and details, please visit our GoFundMe page at:
https://bit.ly/3dA0gBk

Thank you so much for your support, and go Pacers!
Lakeridge Senior Class ASB Officers